The Benefits of Performance Remapping for MPG Gains
Will a Professional Performance Remap Deliver the Same MPG Gains as an ECO Map
When it comes to getting the most out of your car, performance remapping is a great option. But will a professional remap deliver the same MPG gains as an ECO map? In simple terms, yes—but there are some things to keep in mind to ensure you can get the most out of your remap.

The power you have is all potential until you hit the accelerator pedal so a performance remaps will only use extra fuel when you are using the throttle in an enthusiastic manner, but when you are driving with the economy in mind, the various parameters that are altered will help you achieve better MPG.

Let's take a look at why using MPG Tuning in Cannock, Staffordshire is a great choice and how it can help you get better fuel economy and other benefits from your car or van.
What Is Performance Remapping?
Performance remapping is a process that alters the software settings on your vehicle's engine control unit (ECU). This allows you to customize the performance of your vehicle with respect to power output and fuel consumption. By tweaking the settings of the ECU, you can improve acceleration, increase torque, reduce flat spots in transmission, reduce gear shifting frequency, and more—all while optimizing fuel consumption. It's also important to note that professional performance remapping is different from DIY "chipping" or "flashing"—those methods simply overwrite existing data on your ECU without making any worthwhile changes to it.
Why Choose MPG Tuning?
MPG Tuning has been helping drivers in Cannock and Staffordshire get better fuel economy for over 17 years. With over 400 genuine 5-star customer reviews, they have established themselves as one of the leading providers of reliable performance tuning solutions. All their technicians are highly experienced professionals who use state-of-the-art technology and equipment for every job they do.
MPG Tuning will provide the best service possible. And best of all, they offer competitive prices on all their services, so you won't have to break the bank!
What Are The Benefits Of Professional Performance Remapping?
When done by professionals like those at MPG Tuning, performance remapping can lead to numerous benefits including 10-20% better MPG on average; improved acceleration; safer overtaking; improved load carrying and towing ability; less gear changing; removal of flat spots; and an overall smoother ride every time you press down on the accelerator pedal. All these benefits make performance remapping an excellent choice if you're looking to get more out of your car or van without spending too much money!
If you want to maximise your car's performance while still keeping fuel costs low, then professional performance remapping through MPG Tuning in Cannock may be just what you need! With their experience and expertise backed by hundreds of five-star customer reviews, they provide reliable solutions at competitive prices so that everyone can benefit from better fuel economy while still enjoying all the great features that come with having an optimally tuned engine. So don't hesitate—to give them a call today and see just how much more enjoyable driving can be with professional performance remapping.

IMI Certified Tuning Specialist

MPG Tuning Ltd
Unit 44 Rumerhill Business Estate
Cannock, Staffordshire, WS11 0ET
www.mpgtuning.co.uk
www.remappingstaffordshire.co.uk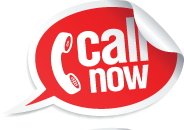 Tel: 01543 466662

MPG Tuning Offer Professional ECU Remap and Tuning services including but not limited to ECU Remapping, EGR Delete, DPF Solutions, HHO Carbon Cleaning, VAG Emissions Recall Scandal Rollback, Tricore Processor Programming, Boot Mode, and Traditional Chip Tuning.


MPG Tuning is based in Cannock Staffordshire but serves customers from further afield typically from the following areas, Lichfield, Burntwood, Rugeley, Stafford, Brownhills, Walsall, Wolverhampton, Birmingham, Tamworth plus many more areas throughout the West and East Midlands.
© Copyright MPG Tuning 2018 – Monitored by OC-RiS