The European Climb-Down on Net Zero 2035 and the Exemption for E-Fuels
Introduction
In recent years, the urgency of tackling climate change has become more apparent than ever. As a result, the European Union (EU) announced ambitious plans to achieve a net-zero carbon emissions target by 2035. However, this ambitious goal has faced significant backlash and criticism, leading to a strategic climb-down and the introduction of exemptions for e-fuels. In this article, we will examine the reasons behind this shift in policy and the potential implications of e-fuels for the European energy landscape.
The Great Climb-Down: Revisiting Net Zero 2035
The EU's initial net-zero target was met with both praise and skepticism, as it would require a rapid and comprehensive overhaul of the region's energy and transportation systems. Critics argued that the 2035 deadline was too ambitious and unrealistic, considering the infrastructure and investment required for such a massive shift.
Several factors contributed to the European climb-down on the net-zero target:
Economic Considerations: The economic impact of transitioning to a net-zero carbon economy in such a short timeframe could be potentially devastating for certain sectors and regions. Significant job losses and financial instability were concerns voiced by both policymakers and the public.
Technological Challenges: Achieving net-zero emissions by 2035 would necessitate rapid advancements in clean energy technologies, battery storage, and grid infrastructure. Many of these technologies are still in their infancy or have yet to be fully commercialized, making the timeline increasingly unrealistic.
Political Resistance: The net-zero target faced strong opposition from several EU member states, particularly those heavily dependent on fossil fuels or experiencing economic difficulties. A united front was crucial for achieving the target, and the lack of consensus made it challenging to maintain.
The Exemption for E-Fuels: A Silver Lining?
E-fuels, also known as electro fuels or synthetic fuels, are produced by combining hydrogen with carbon dioxide, creating a carbon-neutral fuel source that can be used in existing internal combustion engines. Hydrogen is typically generated using renewable energy sources, such as wind or solar power.
The EU's decision to exempt e-fuels from the net-zero target offers a lifeline to industries that may struggle to decarbonize by 2035. For instance, the aviation and maritime sectors have limited alternatives to carbon-intensive fuels, making e-fuels a promising solution.
Moreover, e-fuels have the potential to address the intermittency issues faced by renewable energy sources, such as wind and solar. By producing hydrogen when renewable energy is abundant, it can be stored and later used to create e-fuels, ensuring a consistent energy supply even when the sun isn't shining or the wind isn't blowing.
Potential Implications
While the exemption for e-fuels may ease the pressure on certain industries, it is crucial not to lose sight of the broader goal of decarbonization. To ensure a sustainable future, investments in renewable energy, energy efficiency, and electrification of transportation and heating must continue to be prioritized.
Furthermore, e-fuels should be seen as a complementary solution rather than a replacement for electrification and renewable energy. Their production is currently energy-intensive and expensive, making it essential to focus on technological advancements and cost reductions.
Conclusion
The European climb-down on the net-zero 2035 target and the exemption for e-fuels highlight the challenges and complexities of transitioning to a carbon-neutral economy. Although e-fuels offer a promising pathway for decarbonizing hard-to-abate sectors, they should not detract from continued investments in renewable energy and electrification. It is crucial to strike a balance between ambitious climate goals and the economic and technological realities we face, ensuring a sustainable and prosperous future for all.
IMI Certified Tuning Specialist

MPG Tuning Ltd
Unit 44 Rumerhill Business Estate
Cannock, Staffordshire, WS11 0ET
www.mpgtuning.co.uk
www.remappingstaffordshire.co.uk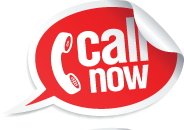 Tel: 01543 466662
MPG Tuning Offer Professional ECU Remap and Tuning services including but not limited to ECU Remapping, EGR Delete, DPF Solutions, VAG Emissions Recall Scandal Rollback, Tricore Processor Programming, Boot Mode, and Traditional Chip Tuning.


MPG Tuning is based in Cannock Staffordshire but serves customers from further afield typically from the following areas, Lichfield, Burntwood, Rugeley, Stafford, Brownhills, Walsall, Wolverhampton, Birmingham, Tamworth plus many more areas throughout the West and East Midlands.
© Copyright MPG Tuning 2018 – Monitored by OC-RiS