The Truth Behind Cheap Amateur Remaps and the Benefits of a Professional Remapping Company
Remapping your car or van is a great way to boost your vehicle's performance - but it is important to be aware of the risks associated with amateur remapping individuals. In this blog, we are going to look at the truth behind cheap amateur remaps and why you should always choose a professional remapping company with years of experience and proven customer reviews.
Risks of Choosing an Amateur Remap Provider
A cheap amateur remap might have some alluring prices, but they also come with several risks that can put your vehicle in harm's way.


These risks include but are not limited:
Cloned and unreliable equipment can kill your vehicle's ECU dead.

Cheap map files bought from the internet with a dubious origin.

Little or no industry experience.

Often no real-world address with only a burner mobile.

No Insurance.

No genuine customer reviews.

No aftersales service.

FAKE Remaps
Amateurs will try to convince you that the only difference between their offering and a professional is the price they charge, but nothing could be further from the truth.
Benefits of Choosing a Professional Remapping Company
Choosing a professional remapping company like ours comes with many benefits that can ensure you get the best results for your car or van while also providing peace of mind that you are not risking any damage to your vehicle's ECU system or engine performance in general:
• We use only Genuine Equipment - this means that we never use cloned tools or poor-quality tuned files from a one size fits all database or eBay type seller, giving you more reliable results and better protection for your vehicle's ECU system.
• Years of Experience – we have been in business for 17 years and have serviced many 1000's of vehicles from all makes and models, so you know you will get quality results from us every time!
• Proven Customer Reviews – We take pride in our work and want customers to be happy with our services, which is why we have 400+ genuine 5-star reviews!
• After Sales Support – Our team is here when you need us, even after the job is done! We provide support via email or telephone if any issues arise after the initial installation.
It's easy to be tempted by cheap prices offered by amateur remappers, but it's important to remember that these services often come with serious risks such as damaged vehicles, little experience, no insurance, no customer reviews, and no after-sales support. Instead, always choose professional remapping companies like us who offer proven customer reviews and years of experience - this will ensure quality results without any risk of damage to your vehicle's ECU system!
A question you should consider very carefully is this.

Do I really want to take the chance of damaging my vehicle to save £50 to £100 by choosing an amateur over a professional?

Best case the software can be replaced by a professional, worse case an amateur may damage your vehicle beyond economical repair.
As a professional remapping specialist, we recover an average of 2-3 vehicles per month, unfortunately for the customer, they end up paying twice what they would have done if they had asked us to remap their vehicle in the first instance.

Seriously if you genuinely cannot afford a professional remap, don't have one at all because there is a strong chance you will regret and amateur remap.

Would you let a trainee GP do brain surgery on you?

IMI Certified Tuning Specialist

MPG Tuning Ltd
Unit 44 Rumerhill Business Estate
Cannock, Staffordshire, WS11 0ET
www.mpgtuning.co.uk
www.remappingstaffordshire.co.uk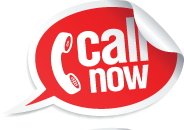 Tel: 01543 466662
MPG Tuning Offer Professional ECU Remap and Tuning services including but not limited to ECU Remapping, EGR Delete, DPF Solutions, VAG Emissions Recall Scandal Rollback, Tricore Processor Programming, Boot Mode, and Traditional Chip Tuning.


MPG Tuning is based in Cannock Staffordshire but serves customers from further afield typically from the following areas, Lichfield, Burntwood, Rugeley, Stafford, Brownhills, Walsall, Wolverhampton, Birmingham, Tamworth plus many more areas throughout the West and East Midlands.
© Copyright MPG Tuning 2018 – Monitored by OC-RiS