UK's best van? Most reliable vans to buy now
Determining the "best" van in the UK depends on a variety of factors, including the intended use, budget, and personal preferences. However, some of the most popular and highly rated vans in the UK based on overall quality and reliability include:
Ford Transit: This iconic van is a long-standing favourite among UK van drivers. It is available in a variety of configurations, including short and long-wheelbase models, and is known for its reliability and versatility.
Mercedes-Benz Sprinter: The Sprinter is a popular choice for businesses due to its high build quality, large cargo capacity, and range of fuel-efficient engines. It also boasts excellent safety features and advanced technology.
Volkswagen Transporter: The Transporter is a classic van that has been around for generations. It is known for its durability, fuel efficiency, and strong residual values. The latest model also features advanced safety and driver assistance systems.
Renault Master: The Renault Master is a large van that offers excellent cargo space, high levels of comfort, and a range of fuel-efficient engines. It is also available in a variety of configurations to suit different needs.
Vauxhall Vivaro: The Vivaro is a popular mid-sized van that is known for its reliability, versatility, and fuel efficiency. It features a range of advanced safety features and comes with a choice of efficient diesel or petrol engines.
Other makes and models are available and might be worth your consideration before settling on one of the vans listed above.
Ultimately, the best van for you will depend on your specific needs and preferences, so it's always a good idea to do your own research and test drive, several different models, before making a decision.
IMI Certified Tuning Specialist

MPG Tuning Ltd
Unit 44 Rumerhill Business Estate
Cannock, Staffordshire, WS11 0ET
www.mpgtuning.co.uk
www.remappingstaffordshire.co.uk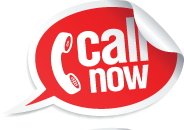 Tel: 01543 466662
MPG Tuning Offer Professional ECU Remap and Tuning services including but not limited to ECU Remapping, EGR Delete, DPF Solutions, VAG Emissions Recall Scandal Rollback, Tricore Processor Programming, Boot Mode, and Traditional Chip Tuning.


MPG Tuning is based in Cannock Staffordshire but serves customers from further afield typically from the following areas, Lichfield, Burntwood, Rugeley, Stafford, Brownhills, Walsall, Wolverhampton, Birmingham, Tamworth plus many more areas throughout the West and East Midlands.
© Copyright MPG Tuning 2018 – Monitored by OC-RiS