Unleashing the Full Potential of your Volkswagen Touareg 2.5 TDI
Unleashing the Full Potential of your Volkswagen Touareg 2.5 TDI with a Professional Remap by MPG Tuning Ltd
As a Volkswagen Touareg owner, you know that the 2.5 TDI engine is a reliable and efficient powertrain. However, if you're looking for an extra performance boost, a professional remap could be the solution you need. Recently, one of our satisfied customers, Pete, had his Volkswagen Touareg 2.5 TDI remapped by MPG Tuning Ltd, and he's never been happier with his SUV's performance.
Improved Power throughout Rev Range
After the remap, Pete noticed a significant improvement in power delivery throughout the rev range. The engine is now more responsive, and he can feel the extra torque, which makes overtaking and climbing hills effortless. He's also noticed that the engine is smoother and quieter than before, and he no longer experiences any lag when accelerating.
Better Fuel Economy
In addition to improved power, Pete also noticed a slight improvement in fuel economy. He estimates that he's now getting an extra 30-40 miles per tank, which is a significant improvement given the size of his Touareg. With fuel prices constantly on the rise, this benefit alone makes the remap a wise investment.
Professional Service by MPG Tuning Ltd
Pete was impressed with the professionalism and expertise of MPG Tuning Ltd. Their technicians took the time to explain the remapping process and answer any questions he had. They also carried out a thorough diagnostic check before and after the remap to ensure that his Touareg was in excellent condition.
Conclusion
If you're looking to unleash the full potential of your Volkswagen Touareg 2.5 TDI, a professional remap by MPG Tuning Ltd is the way to go. As Pete's experience shows, the benefits of improved power, better fuel economy, and a smoother driving experience make it a worthwhile investment. With their team of expert technicians and state-of-the-art equipment, you can trust MPG Tuning Ltd to deliver a professional service that exceeds your expectations. So why wait? Contact them today to book your appointment and experience the difference for yourself!
Another 5-star review for MPG Tuning Ltd and their remapping services.
IMI Certified Tuning Specialist

MPG Tuning Ltd
Unit 44 Rumerhill Business Estate
Cannock, Staffordshire, WS11 0ET
www.mpgtuning.co.uk
www.remappingstaffordshire.co.uk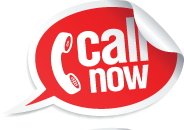 Tel: 01543 466662
MPG Tuning Offer Professional ECU Remap and Tuning services including but not limited to ECU Remapping, EGR Delete, DPF Solutions, VAG Emissions Recall Scandal Rollback, Tricore Processor Programming, Boot Mode, and Traditional Chip Tuning.


MPG Tuning is based in Cannock Staffordshire but serves customers from further afield typically from the following areas, Lichfield, Burntwood, Rugeley, Stafford, Brownhills, Walsall, Wolverhampton, Birmingham, Tamworth plus many more areas throughout the West and East Midlands.
© Copyright MPG Tuning 2018 – Monitored by OC-RiS