Unlock the Power of Your Diesel Car or Van with Remapping
Are you tired of feeling like your car or van doesn't have enough power and torque? Then it may be time to consider remapping. Remapping is a way of optimizing your vehicle's performance, allowing you to get the most out of its engine. In this article, we will discuss what remapping is, how you can choose a remapping company and the benefits of remapping your car or van.
What Is Remapping?
Remapping involves modifying the programming that controls your vehicle's engine to unlock its full potential. This can include things such as improving fuel efficiency, increasing horsepower and torque, and reducing emissions. All these changes will result in a more powerful engine that runs smoother and more efficiently than before.
How Do You Choose a Remapping Company?
When selecting a remapping company for your vehicle, it is important to make sure you select one with experience in both older technologies as well as up-to-date technology. It is also important to make sure that they are using the latest tools available – ones that cost anywhere from £5000 to £10,000 each, professional remapping companies have often invested in as many as 5-6 professional-level tools to ensure they can cover a wide range of vehicles.

MPG Tuning Ltd is based in Cannock Staffordshire and has 17 years of experience in the tuning industry along with over 400 Genuine 5 Star Reviews from existing customers.
What Are the Benefits Of Remapping Your Car Or Van?
The main benefit of remapping your vehicle is improved performance – increased power output and torque allows for better acceleration and faster acceleration times. This can make a huge difference when driving on highways or overtaking other vehicles on the road. Additionally, remapping can improve fuel efficiency by 10% to 20% or more, meaning you don't have to fill up as often! Finally, remapping can also reduce harmful emissions from your vehicle which helps protect our environment from dangerous pollutants.
In addition to all these benefits, there are several different types of remaps available for diesel and petrol engines – depending on your specific needs, tailored specifically for your car/van.

How Much Does Remap Cost?
The cost of remapping varies depending on which type you choose – economy maps typically cost around £300 while custom maps are usually more expensive, depending on your vehicle and specific requirements. However, considering all the benefits offered by remaps it is well worth investing in one.
Plus if you are looking for an added bonus – many companies offer discounts if you bring multiple cars/vans at once!
If you want more power and performance out of your diesel car or van then consider investing in a professional remap service such as MPG Tuning Ltd who have 17 years of experience in the tuning industry and over 400 Genuine 5 Star reviews from existing customers.
With their help, you can unlock the full potential of your car/van, whether it be for increased mpg or increased power output – whatever suits you best! Plus with various types of remaps available–from economy to custom–you are sure to find something that fits within your budget!
So why wait? Contact MPG Tuning Ltd today and start reaping all the benefits that come with having an expertly tuned vehicle!

IMI Certified Tuning Specialist

MPG Tuning Ltd
Unit 44 Rumerhill Business Estate
Cannock, Staffordshire, WS11 0ET
www.mpgtuning.co.uk
www.remappingstaffordshire.co.uk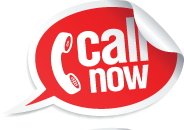 Tel: 01543 466662
MPG Tuning Offer Professional ECU Remap and Tuning services including but not limited to ECU Remapping, EGR Delete, DPF Solutions, VAG Emissions Recall Scandal Rollback, Tricore Processor Programming, Boot Mode, and Traditional Chip Tuning.


MPG Tuning is based in Cannock Staffordshire but serves customers from further afield typically from the following areas, Lichfield, Burntwood, Rugeley, Stafford, Brownhills, Walsall, Wolverhampton, Birmingham, Tamworth plus many more areas throughout the West and East Midlands.
© Copyright MPG Tuning 2018 – Monitored by OC-RiS