Unlock the True Power of Your Ford Fiesta Eco Boost If you own a Ford Fiesta Eco Boost, then you already know that it's a great car. But what if you could make it even better? By remapping your Ford Fiesta Eco Boost, MPG Tuning can unlock awesome performance and driving excitement. The thrilling acceleration increase will make you the envy of your mates.
Let's take a closer look at the benefits of remapping this amazing vehicle.
Increased Horsepower and Torque Remapping your Ford Fiesta Eco Boost can increase its horsepower and torque output significantly. Depending on the type of remapping you choose, you could see an increase in power anywhere from 10-40%. This means that your car will be able to accelerate faster and have more power at higher speeds - perfect for those who want to feel the thrill of driving!
Better Fuel Efficiency Remapping your Ford Fiesta Eco Boost can also result in improved fuel efficiency. This is because your car has been optimised to use its available fuel more efficiently, allowing it to travel further on less fuel. This can save you money over time as well as reducing your carbon footprint – making it a win-win situation!
Improved Driving Experience Finally, when you remap your Ford Fiesta Eco Boost, you'll enjoy an improved driving experience overall. The engine will be smoother and quieter, meaning that long motorway journeys are no longer a chore. You'll also benefit from quicker acceleration and increased responsiveness from the engine overall – perfect for those who want to get the most out of their vehicle.
Make overtaking much safer and much more fun. Remapping your Ford Fiesta Eco Boost is a great way to improve its performance and enhance your driving experience. From increased horsepower and torque to better fuel efficiency and an improved driving experience, there are plenty of benefits to doing so. So why not give it a try today? With just a few simple steps, you could unlock the hidden power of your beloved vehicle!
IMI Certified Tuning Specialist

MPG Tuning Ltd
Unit 44 Rumerhill Business Estate
Cannock, Staffordshire, WS11 0ET
www.mpgtuning.co.uk
www.remappingstaffordshire.co.uk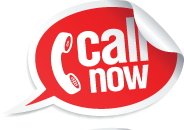 Tel: 01543 466662
MPG Tuning Offer Professional ECU Remap and Tuning services including but not limited to ECU Remapping, EGR Delete, DPF Solutions, VAG Emissions Recall Scandal Rollback, Tricore Processor Programming, Boot Mode, and Traditional Chip Tuning.


MPG Tuning is based in Cannock Staffordshire but serves customers from further afield typically from the following areas, Lichfield, Burntwood, Rugeley, Stafford, Brownhills, Walsall, Wolverhampton, Birmingham, Tamworth plus many more areas throughout the West and East Midlands.
© Copyright MPG Tuning 2018 – Monitored by OC-RiS