Unlock Your Car's Potential with Professional Remapping
MPG Tuning Ltd is a professional remapping company based in Cannock, Staffordshire. With over 17 years of experience in the tuning industry and more than 400 genuine five-star customer reviews, MPG Tuning has established a reputation as a reliable and trusted service provider for car and van owners.
MPG Tuning offers a range of remap-related services, including engine tuning, DPF, EGR, and AdBlue resets and solutions. The company only uses the most highly rated remap development houses in both the UK and internationally, which ensures that customers receive the best quality service available. Additionally, the company invests tens of thousands of pounds in the latest technology to stay up to date with new vehicles and offer a comprehensive professional service to its customers.
Another benefit of choosing MPG Tuning is the comfortable waiting area provided for customers. With tea and coffee available and toilets on-site, customers can relax while their vehicles are being remapped. If they prefer to leave the vehicle at the premises, the new McArthur Glen Designer Outlet is less than 10 minute's walk away, providing an ideal opportunity to have a wander around and enjoy some shopping.
In terms of the remapping process itself, MPG Tuning uses the latest technology and equipment to ensure that the remap is carried out efficiently and effectively. This means that customers can be confident that their vehicles are in safe hands and that the remap will be tailored to their specific needs and requirements.
One of the key advantages of using MPG Tuning for your vehicle remapping needs is the company's ideal location. Situated within easy reach of major road networks such as the M6, M6 Toll, A5, A38, and A449, MPG Tuning is accessible from all parts of the UK. This means that customers can easily drop off their vehicles for remapping services and pick them up later without any hassle.
Furthermore, MPG Tuning offers a lifetime warranty on all software, providing peace of mind to customers that their vehicle will continue to perform at its best even after leaving the premises. This is a testament to the company's commitment to delivering a high-quality service to its customers and providing ongoing support throughout the life of their vehicle.
In conclusion, if you are looking for a professional and reliable remapping service for your car or van, MPG Tuning Ltd is an excellent choice. With its ideal location, range of services, use of high-quality technology, comfortable waiting area, and lifetime software warranty, MPG Tuning provides an unparalleled level of service to its customers. So why not book your vehicle in for a remap with MPG Tuning today and experience the benefits for yourself?
IMI Certified Tuning Specialist

MPG Tuning Ltd
Unit 44 Rumerhill Business Estate
Cannock, Staffordshire, WS11 0ET
www.mpgtuning.co.uk
www.remappingstaffordshire.co.uk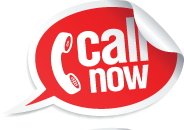 Tel: 01543 466662
MPG Tuning Offer Professional ECU Remap and Tuning services including but not limited to ECU Remapping, EGR Delete, DPF Solutions, VAG Emissions Recall Scandal Rollback, Tricore Processor Programming, Boot Mode, and Traditional Chip Tuning.


MPG Tuning is based in Cannock Staffordshire but serves customers from further afield typically from the following areas, Lichfield, Burntwood, Rugeley, Stafford, Brownhills, Walsall, Wolverhampton, Birmingham, Tamworth plus many more areas throughout the West and East Midlands.
© Copyright MPG Tuning 2018 – Monitored by OC-RiS