VW Remapping in Cannock – Service Is King at MPG Tuning
If you own a Volkswagen and are looking for remapping services, look no further than MPG Tuning in Cannock, Staffordshire. With over 400 genuine five-star customer reviews and 17 years of experience, you can be assured of great results and professional service every time.

Read on to find out why MPG Tuning offers the best remapping services for VW vehicles.
Professionalism You Can Depend On
MPG Tuning has been providing remapping services for VW vehicles since 2006. They understand that cars are expensive investments and need to be treated with care. That's why they employ only the most experienced technicians who have years of expertise in their field. All their staff members are fully trained and certified to ensure that your car is handled with the utmost care. As a result, you can rest assured that your vehicle will be remapped professionally and efficiently.
Highly Rated Services
MPG Tuning has earned a solid reputation among its customers as one of the best remapping specialists in the UK, especially in Staffordshire. Their commitment to delivering excellent service has resulted in hundreds of positive online reviews from satisfied customers. In fact, they've earned a rating of 5 stars from their customers on Google Reviews, which speaks volumes about their quality of workmanship. Moreover, their customer testimonials demonstrate how much they value each customer's satisfaction and how willing they are to go above and beyond to meet their needs.
Advanced Technology & Techniques
In addition to employing experienced personnel, MPG Tuning also uses advanced technology and techniques when it comes to remapping VW vehicles. Their technicians are equipped with top-of-the-line diagnostic tools that can identify problems quickly and accurately so that any issues can be addressed promptly without causing any delays or unnecessary costs for the customer. Furthermore, they use cutting-edge software and techniques when it comes to remapping your vehicle's engine so that you get optimal performance out of it at all times while still staying within safety limits set by manufacturers like Volkswagen.
At MPG Tuning in Cannock, Staffordshire, service is truly king! With over 400 genuine 5 star customer reviews and 17 years of experience under their belt, you can trust them with your Volkswagen vehicle knowing that it'll receive the best possible care available today!
Plus, if anything does go wrong during or after the process of remapping your engine, you can rest assured knowing that their staff will take full responsibility for any issues without hesitation or delay! So don't wait any longer – call today for more information or book an appointment now! Let them put a massive smile on your face tomorrow!

IMI Certified Tuning Specialist

MPG Tuning Ltd
Unit 44 Rumerhill Business Estate
Cannock, Staffordshire, WS11 0ET
www.mpgtuning.co.uk
www.remappingstaffordshire.co.uk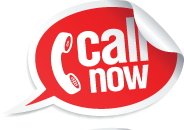 Tel: 01543 466662
MPG Tuning Offer Professional ECU Remap and Tuning services including but not limited to ECU Remapping, EGR Delete, DPF Solutions, VAG Emissions Recall Scandal Rollback, Tricore Processor Programming, Boot Mode, and Traditional Chip Tuning.


MPG Tuning is based in Cannock Staffordshire but serves customers from further afield typically from the following areas, Lichfield, Burntwood, Rugeley, Stafford, Brownhills, Walsall, Wolverhampton, Birmingham, Tamworth plus many more areas throughout the West and East Midlands.
© Copyright MPG Tuning 2018 – Monitored by OC-RiS