What is a MAF Sensor and How It Works by MPG Tuning Ltd
In this article, we will explore the MAF (Mass Air Flow) sensor, its function, working principle, reasons for "MAF sensor delete," removal methods, MAF sensor fault codes, and the pros and cons of MAF sensor delete. Additionally, we will touch upon the VAF (Volume Air Flow) sensor and MAF sensor removal software. If you're looking for reliable information about MAF sensors and related topics, MPG Tuning Ltd has got you covered.
What is an MAF Sensor?
The MAF sensor is a crucial component in your vehicle that measures the mass of air entering the engine. As an airflow sensor categorised under the Hot-Wire type, it is positioned between the internal air filter and the intake manifold. The MAF sensor is connected to the Engine Control Unit (ECU) to provide the correct air intake information, ensuring optimal engine performance without causing any idling issues due to a rich or lean air-fuel mixture.
How does the MAF Sensor Work?
Modern vehicles utilise fuel injection systems, which rely on precise information to ensure accurate operation. The ECU plays a key role in this process by determining the amount of fuel to be injected into the cylinders, which is closely related to the volume of air entering the engine. The MAF sensor measures the intake air mass by passing it over a platinum wire situated in the intake path. The ECU sends a current through the wire, heating it to a temperature higher than the surrounding air. As the airflow increases, the temperature of the platinum wire decreases more rapidly. This change in temperature alters the current passing through the wire, resulting in variable voltage information sent to the ECU. Based on the voltage value, the ECU calculates the mass of air entering the engine.
Why is "MAF Sensor Delete" Performed?
Despite the significant advantages of the MAF sensor, there are situations where its removal is considered. One reason is when vehicle owners want to equip their engines with turbochargers. By removing the MAF sensor and performing a remap, the engine can extract more power and achieve enhanced acceleration. Another reason for MAF sensor removal is when the sensor itself malfunctions. Over time, the platinum wire in contact with the airflow can accumulate debris and pollutants, leading to a decrease in its performance. While manual cleaning is possible, it has limitations like any mechanical part. Hence, some owners opt to permanently remove the MAF sensor. A faulty MAF sensor can result in increased fuel consumption, reduced acceleration, power loss, and even problems in other vehicle parts such as the transmission.
How is "MAF Sensor Removal" Done?
MAF sensor removal can be accomplished in various ways, including physically removing the sensor or performing a "MAF OFF" remapping, or a combination of both. While you can clean the MAF sensor wire yourself, it is advisable to seek assistance from a professional technician. The installation and removal procedures can be found in the vehicle manual and are generally straightforward. However, it is crucial to handle the MAF sensor with care as it is a vital and delicate component. At MPG Tuning Ltd, we offer MAF sensor removal services and ECU remapping to enhance vehicle performance for our customers.
MAF Sensor Fault Codes:
Various trouble codes are associated with MAF sensor issues, including P0100 indicating airflow volume, P0101 indicating airflow volume out of range, P0102 indicating very low air mass flow, P0103 indicating very high air mass flow, and P0104 indicating intermittent airflow error. These fault codes trigger the check engine light and can lead to future problems. At MPG Tuning Ltd, we provide assistance in removing fault codes using car scan tools or directly from the ECU, helping you eliminate check engine light issues.
Pros and Cons of MAF Sensor Delete:
Considering the pros and cons of MAF sensor operation, a healthy and clean sensor offers several advantages, including:
Proper air-to-fuel ratio
Reduced fuel consumption
Increased acceleration and power
On the other hand, a faulty MAF sensor can have the following consequences:
Increased fuel consumption
Triggering the check engine light and other trouble codes
Poor vehicle performance on inclines
Delayed response to the gas pedal
Decreased engine efficiency
Symptoms of a broken MAF sensor include changes in fuel consumption, lean or rich idling, black smoke from the exhaust, lack of power and acceleration, and stalling the engine after starting. MAF sensor removal is generally recommended for high-performance vehicles and those equipped with turbochargers, as these engines have a higher volume of airflow that can degrade the sensor's performance, necessitating frequent changes. For typical vehicle owners who do not require excessive power, MAF sensor removal is generally not necessary unless there are issues or failures.
What is the VAF Sensor?
In addition to the MAF sensor responsible for measuring the intake and outlet air volume, other sensors such as the oxygen sensor, IAT sensor (older version of the oxygen sensor), MAP sensor, and the VAF sensor perform similar tasks. The VAF sensor is an older version of the MAF sensor, employing a conventional technology and operation method. It consists of a blade connected to a coil on a screw. When the airflow passes by the blade, the resulting force compresses the coil. The coil is connected to a Rheostat, and the compression alters the resistance of the Rheostat, subsequently affecting fuel injection. However, the MAF sensor has largely replaced the VAF sensor due to technological advancements.
MAF Sensor Removal Software:
At MPG Tuning Ltd, we possess extensive experience in ECU remapping and calibration. Our company utilise specialised tools and tables for identifying MAF sensors across various ECU types. Adjusting the map changes related to the MAF sensor or performing "MAF sensor off" can be achieved using different techniques. In some vehicle models, merely removing the MAF sensor may not be sufficient, as it can lead to trouble codes. We offer diagnosis programming and ECU remapping services to ensure the correct execution of the "MAF Removal" process.
MAF Sensor Removal Cost by Remap:
The cost of MAF sensor removal varies depending on the vehicle. At MPG Tuning Ltd, we provide affordable MAF sensor removal services, striving to offer the best solutions. Whilst it is possible to remove MAF from some vehicles we generally recommend that faulty MAF sensors are replaced rather than deleted.
For reliable assistance with MAF sensor-related issues and services, trust MPG Tuning Ltd.
IMI Certified Tuning Specialist

MPG Tuning Ltd
Unit 44 Rumerhill Business Estate
Cannock, Staffordshire, WS11 0ET
www.mpgtuning.co.uk
www.remappingstaffordshire.co.uk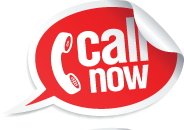 Tel: 01543 466662
MPG Tuning Offer Professional ECU Remap and Tuning services including but not limited to ECU Remapping, EGR Delete, DPF Solutions, VAG Emissions Recall Scandal Rollback, Tricore Processor Programming, Boot Mode, and Traditional Chip Tuning.


MPG Tuning is based in Cannock Staffordshire but serves customers from further afield typically from the following areas, Lichfield, Burntwood, Rugeley, Stafford, Brownhills, Walsall, Wolverhampton, Birmingham, Tamworth plus many more areas throughout the West and East Midlands.
© Copyright MPG Tuning 2018 – Monitored by OC-RiS