What is Hill Start Assist and Do I Need it
For most of us, driving a car or van is second nature. We usually don't give much thought to the physics that makes our vehicle move. But understanding the basics of how your vehicle works can help you better understand its capabilities and limitations – especially when it comes to hill starts.

If you're wondering what hill start assist is and if you need it, we will examine hill start assist, what it is, and if you need it. Read on for more information about this incredibly helpful feature.
What is Hill Start Assist?
Hill start assist (or hill holder) is an electronic system used in some vehicles to prevent them from rolling backwards when starting off on a steep incline. This system uses the brakes to hold the vehicle in place while the driver switches between the brake pedal and accelerator, allowing for a smooth transition from stationary to moving forward. Without this system, drivers would have to rely on their clutch and accelerator control alone - making it difficult to avoid roll-back during take-off.
How Does Hill Start Assist Work?
Hill start assist prevents your car or van from rolling backward by using an internal valve connected directly to the braking system. When your foot moves off the brake pedal and onto the accelerator, pressure builds up in this valve, which then transfers pressure back into each wheel that was previously braked. This pressure keeps all four wheels locked until enough torque has been generated by your engine to pull away safely without having any roll-back occur.
It is important to note that this system will not keep you from rolling back on truly steep hills as there are limits as to how much weight can be held by a single valve in each wheel - so it's still best practice (and even legally required) for drivers on steep hills to use handbrake instead of relying solely on hill start assist systems.
Do I Need It?
The short answer is no - but having it certainly makes life easier! Most modern cars come with some form of hill start assist as standard equipment; however, if you own an older model car or van then you may need to look into adding one yourself.

Even if you are confident in your clutch and accelerator control skills, having an electronic system like this can still be incredibly helpful in certain situations - such as when taking off from a standstill on wet surfaces or icy roads where traction is limited and extra caution needs to be taken!

Ultimately, whether or not you decide this feature is necessary depends entirely upon your driving style and preferences so do some research before investing any money into such a feature.
In conclusion, hill start assist systems can be incredibly useful for drivers who regularly find themselves starting off on steep inclines or slippery roads where extra caution needs to be taken when accelerating away from a standstill position.

While these systems are now standard equipment in most modern cars and vans, those with older models may need to look into purchasing this feature separately depending on their individual needs and preferences while driving. Ultimately though, having good clutch and accelerator control at all times should always be prioritized regardless of whether or not such a feature exists in your car or van!

IMI Certified Tuning Specialist

MPG Tuning Ltd
Unit 44 Rumerhill Business Estate
Cannock, Staffordshire, WS11 0ET
www.mpgtuning.co.uk
www.remappingstaffordshire.co.uk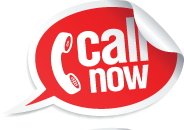 Tel: 01543 466662
MPG Tuning Offer Professional ECU Remap and Tuning services including but not limited to ECU Remapping, EGR Delete, DPF Solutions, VAG Emissions Recall Scandal Rollback, Tricore Processor Programming, Boot Mode, and Traditional Chip Tuning.


MPG Tuning is based in Cannock Staffordshire but serves customers from further afield typically from the following areas, Lichfield, Burntwood, Rugeley, Stafford, Brownhills, Walsall, Wolverhampton, Birmingham, Tamworth plus many more areas throughout the West and East Midlands.
© Copyright MPG Tuning 2018 – Monitored by OC-RiS