Why You Should opt For a Quality Remap v Tuning Box
If you're looking to improve the performance of your car, you may have come across two popular options: remapping and tuning boxes. Both can improve your car's horsepower and torque, but there are significant differences between the two. In this article, we'll discuss why a remap is better than a tuning box.


So What Exactly is a Tuning Box
Firstly, let's take a look at what a tuning box is. It's a small device that you can install on your car, which intercepts the signals sent from the engine control unit (ECU) to the engine. The tuning box then manipulates these signals, tricking the ECU into delivering more fuel to the engine, which results in a power increase.
Don't Be Fooled By The Marketing Hype of Tuning Box Suppliers
While a tuning box may seem like a convenient and affordable option, it's important to note that it only tricks the ECU, rather than physically reprogramming it. This means that the tuning box can only make limited changes to the engine's performance, and it cannot access the same level of control as a remap.
Why A Remap is The Best Option
On the other hand, a remap involves physically reprogramming the engine management software, including crucial elements like boost pressure and various limiters like torque. This means that a remap can access more in-depth control of the engine, allowing for a more precise and effective performance increase.
Furthermore, a remap is tailored specifically to your car, taking into account its unique characteristics and potential for improvement. This level of customization is not possible with a tuning box, which provides a generic solution for a range of vehicles.
Another advantage of a remap over a tuning box is that it can improve the overall drivability of your car. This is because a remap can optimize various parameters, such as throttle response and gearshift timings, to create a smoother and more responsive driving experience.
Additionally, a good quality remap can also result in improved fuel economy. By optimizing the fuel and air mixture, a remap can make your car more efficient, which can save you money in the long run.
Summary
In summary, A remap offers a more precise and effective solution, tailored specifically to your car's unique characteristics and potential for improvement. So if you're serious about improving your car's performance, a remap is undoubtedly the better option.
IMI Certified Tuning Specialist

MPG Tuning Ltd
Unit 44 Rumerhill Business Estate
Cannock, Staffordshire, WS11 0ET
www.mpgtuning.co.uk
www.remappingstaffordshire.co.uk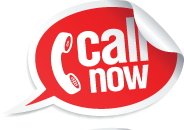 Tel: 01543 466662
MPG Tuning Offer Professional ECU Remap and Tuning services including but not limited to ECU Remapping, EGR Delete, DPF Solutions, VAG Emissions Recall Scandal Rollback, Tricore Processor Programming, Boot Mode, and Traditional Chip Tuning.


MPG Tuning is based in Cannock Staffordshire but serves customers from further afield typically from the following areas, Lichfield, Burntwood, Rugeley, Stafford, Brownhills, Walsall, Wolverhampton, Birmingham, Tamworth plus many more areas throughout the West and East Midlands.
© Copyright MPG Tuning 2018 – Monitored by OC-RiS