With over 400 Five Star Reviews it's no wonder that many car enthusiasts trust MPG Tuning
High-end cars such as Porsche and Range Rover have built a reputation for being high-performance, luxurious vehicles that are a symbol of status and sophistication.
However, did you know that we can enhance the performance of other vehicles too?
At our remapping service, we are trusted with high-end cars such as Porsche and Range Rovers, but we can also remap most cars, vans, and motorhomes registered from the year 2000.
Our team of experienced professionals is dedicated to providing our clients with the best possible driving experience. We use state-of-the-art equipment to analyse and optimise your vehicle's engine performance, allowing us to enhance its power and fuel efficiency.
Our remapping service is designed to cater to a wide range of vehicles, from everyday cars to high-performance sports cars. Our remapping software is tailored to each vehicle's specific make and model, ensuring that we optimize the engine's performance while maintaining its reliability and safety.
We take great pride in offering our clients a personalized service that caters to their specific needs. Whether you are looking for a power boost or want to improve your vehicle's fuel efficiency, we have the expertise and technology to help you achieve your goals.
We understand that remapping can be a daunting process for some car owners, which is why we offer a detailed quote covering options, power gains, and pricing. Our team is always available to answer any questions you may have and guide you through the remapping process, ensuring that you are comfortable and confident in your decision to enhance your vehicle's performance.
In conclusion, whether you own a high-end car such as a Porsche or Range Rover or any other make and model of car, van, or motorhome, we can help you improve your driving pleasure and fuel efficiency. Contact us today via our website's contact page to learn more about our remapping service and how we can help you get the most out of your vehicle.
IMI Certified Tuning Specialist

MPG Tuning Ltd
Unit 44 Rumerhill Business Estate
Cannock, Staffordshire, WS11 0ET
www.mpgtuning.co.uk
www.remappingstaffordshire.co.uk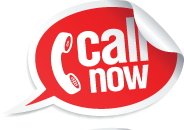 Tel: 01543 466662
MPG Tuning Offer Professional ECU Remap and Tuning services including but not limited to ECU Remapping, EGR Delete, DPF Solutions, VAG Emissions Recall Scandal Rollback, Tricore Processor Programming, Boot Mode, and Traditional Chip Tuning.


MPG Tuning is based in Cannock Staffordshire but serves customers from further afield typically from the following areas, Lichfield, Burntwood, Rugeley, Stafford, Brownhills, Walsall, Wolverhampton, Birmingham, Tamworth plus many more areas throughout the West and East Midlands.
© Copyright MPG Tuning 2018 – Monitored by OC-RiS