What benefit having my Skoda Kodiaq with a MPG Remap
If you want to improve the overall performance and driving enjoyment of your vehicle, especially if you are working to lower your fuel bills and emissions, then you should look into having your Skoda Kodiaq professionally remapped.
There are several benefits to having your car tuned, but some of the most important ones include: (1) improved performance, (2) lower emissions, and (3) better fuel economy. We'll look at these in detail later on in this article, so keep reading!
Increased Power
Running your vehicle on a stock ECU limits it to factory settings, preventing you from utilizing your engine's full potential and power output.
A professional Skoda Kodiaq 2.0TDI ECU remap enables you to unlock hidden power and torque, making your vehicle faster, more efficient and more powerful than ever before – perfect for those that want their pride and joy to be truly unique in every way.
Better Throttle Response
Remapping your car's ECU can help to increase throttle response and reduce turbo lag, which leads to a more enjoyable driving experience in your Skoda Kodiaq 2.0 TDI .

Furthermore, improved throttle response helps you to deliver more power when accelerating, leading to quicker acceleration times – perfect for when you want to safely pass slow-moving traffic!
Faster, Smoother Acceleration
Remapping your car's ECU makes it run smoother, react faster and deliver more power when you want it, meaning you can enjoy faster acceleration and gear changes at lower revs.
The last thing you want is to be on the wrong side of the road longer than you need to be.
Having more power on demand makes overtaking safer, but of course, you do not need to use that extra power all the time so that extra engine efficiency results in lower fuel consumption.
Improved Fuel Efficiency
One of the main benefits of tuning your car is improved fuel efficiency, which can save you a substantial amount of money on fuel costs over time, and significantly reduce your carbon footprint.

If you're thinking about tuning your car for environmental reasons, there are many more positives than negatives!
How long does the process take?
This depends on several factors however typically, we aim to have your vehicle ready to go within 2 hours.
This gives us time to give every vehicle our full attention, so we can tailor each remap package exactly how you want it.
We are also happy to discuss any specific needs or requests so please contact us today!
​Want to have your car or van remapped by professionals that don't cut corners or risk the safety of your vehicle Remap Enquiry
Spread The Cost with Our 4 Month PAYMENT PLANS

With prices starting from only £70 per month on our 4-month payment plan, you can enjoy all of the benefits shown above Now rather than saving up. (subject to vehicle and tuning requirements)

⭐️⭐️⭐️⭐️⭐️ Over 300 Genuine 5 STAR REVIEWS

TRIED & TESTED Data Calibrations Guarantee Mechanically Safe, Yet Impressive Results.

WHY DRIVE A STANDARD VEHICLE when you can vastly improve driving enjoyment and fuel efficiency?

Why should you choose MPG Tuning? www.whympg.co.uk

IMI Certified Tuning Specialist

MPG Tuning Ltd
Unit 44 Rumerhill Business Estate
Cannock, Staffordshire, WS11 0ET
www.mpgtuning.co.uk
www.remappingstaffordshire.co.uk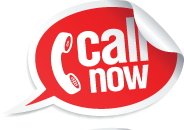 Tel: 01543 466662

MPG Tuning Offer Professional ECU Remap and Tuning services including but not limited to ECU Remapping, EGR Delete, DPF Solutions, VAG Emissions Recall Scandal Rollback, Tricore Processor Programming, Boot Mode and Traditional Chip Tuning.


MPG Tuning is based in Cannock Staffordshire but serve customers from further afield typically from the following areas, Lichfield, Burntwood, Rugeley, Stafford, Brownhills, Walsall, Wolverhampton, Birmingham, Tamworth plus many more areas throughout the West and East Midlands.
© Copyright MPG Tuning 2018 – Monitored by OC-RiS